Valentine's Day is upon us again, presenting an opportunity to launch some quick holiday marketing campaigns. Holidays give
marketers the opportunity to play off
of popular topics and create messages that resonate with the masses. Here are 7 ways you can leverage Valentine's Day marketing for your small business. Missed out this year? Don't worry, build these ideas into your 2020 editorial calendar so you never miss an opportunity to leverage holiday traffic!
1. Add Some Romantic Flair To Your Company's Social Media Accounts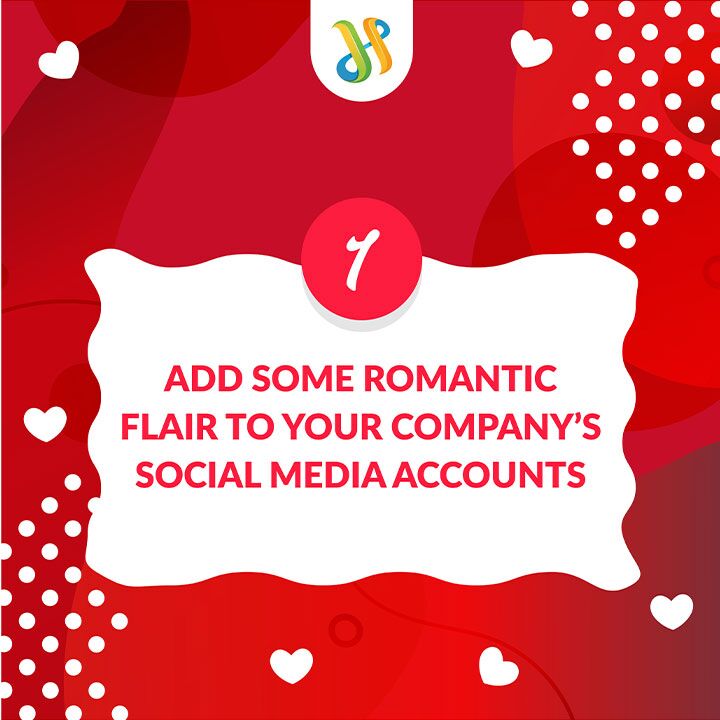 Help your followers get into the spirit of love by adding some romantic flair on your social media profile images and cover photos (Hint: if you're running a campaign, you should match your art to any other pieces of marketing collateral). Otherwise, just make sure it's a Valentine's Day tie-in that allows your brand to still be recognizable but also celebrates the holiday!
2. Send Your Customers Valentine's Day Cards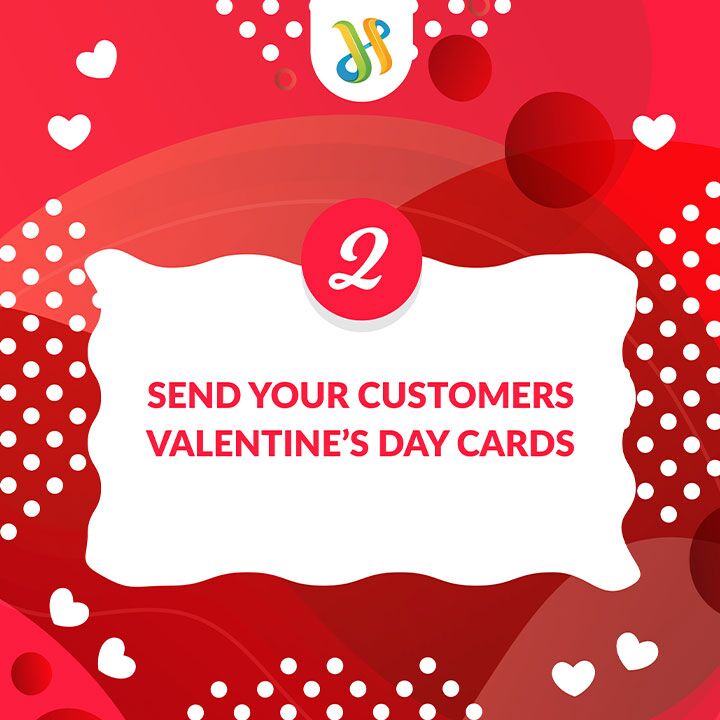 Yes, it may sound like a throwback to the playground, but sending your customers physical cards is a great way to show you care! Because most brands spend their efforts predominantly on digital platforms these days, going back to more traditional marketing techniques will actually set you apart from the pack. While individuals may be tired of receiving emails, a physical card could be a welcome surprise. Try not to include overly 'salesy' messaging. Instead, focus on telling your customers how much they mean to you! If you're out of time to get your cards in the mail, a digital card can also be fun. Try including a special offer or discount to complement your message.
3. Ask Your Followers To Share Their Love Stories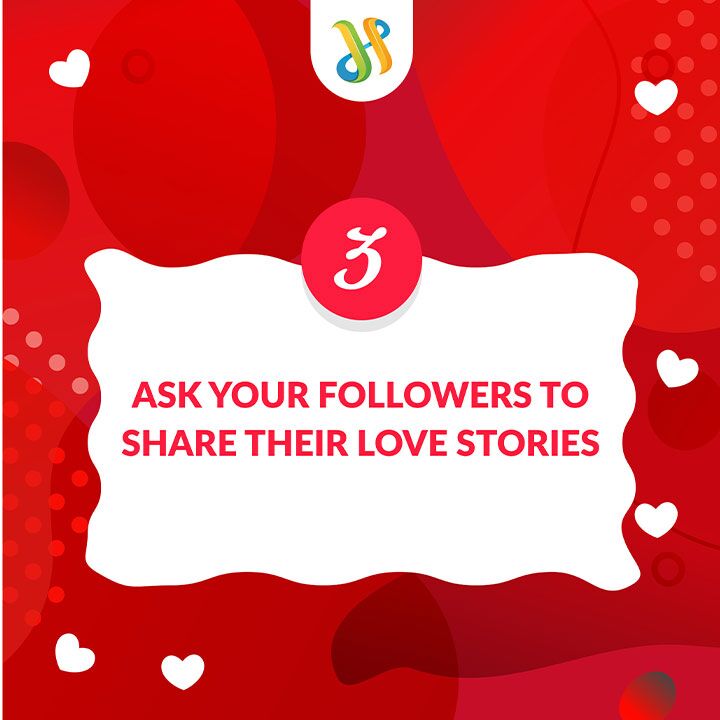 Active on social media? Ask your audience to share their love stories, finding a way to tie in the question with your brand. Be clear that not every story has to be romantic in the traditional sense. (You don't want to alienate members of your audience). Ask for all types of love stories, including romantic, friendship, familial, etc. Offer a prize for the best story, but
make sure you have the guidelines clearly outline
before launching your campaign! Keep in mind that you shouldn't explicitly ask your audience to like and share your post for extra entries. Facebook is cracking down on these types of posts.
4. Show Love To The Singles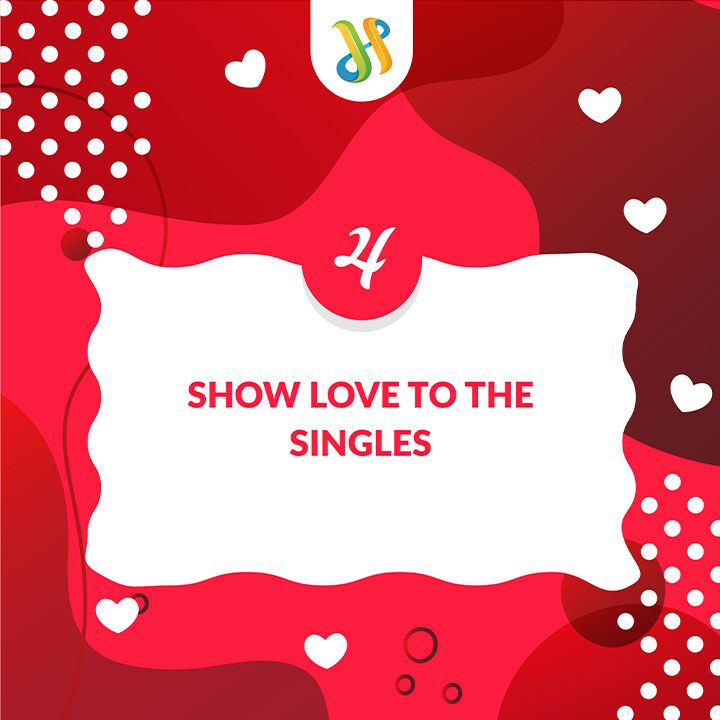 Not everyone is in a relationship, and it's important to keep that in mind during any Valentine's Day campaigns. In addition to addressing couples, send some love to your single followers as well. Offer special deals for singles if you can, or focus on deals that apply to everyone – no matter his/her relationship status. Be careful about using hashtags such as #singlesawarenessday unless your products/services and editorial style are typically tongue-in-cheek.
5. Use Appropriate, Relevant Hashtags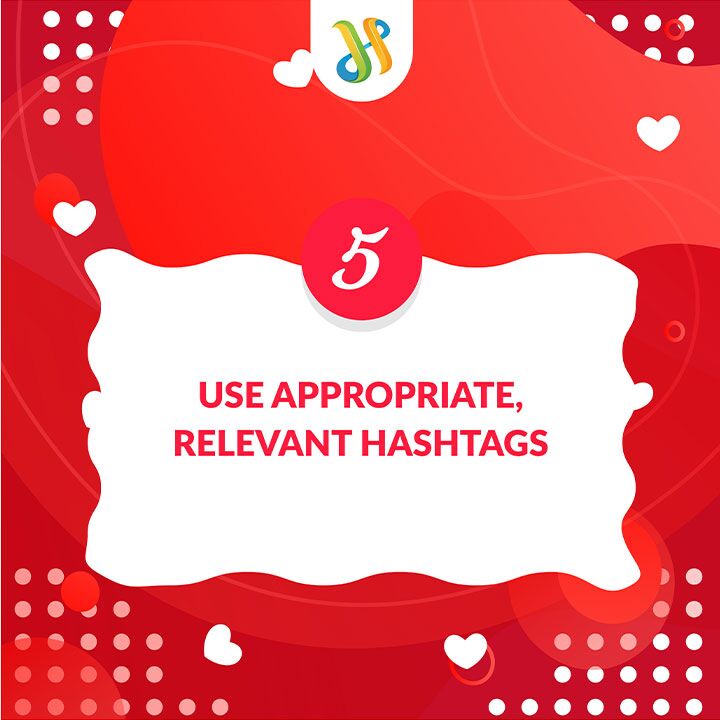 Speaking of hashtags, there are ways you can use them effectively for Valentine's Day marketing campaigns. If your brand uses Twitter, check out some of these successful hashtag campaigns, then come up with one of your own. Keep in mind that hashtags don't have to include your brand name, but they should be clearly associated with your brand. Choose a hashtag that's unique and memorable, then include it in your posts and ask your fans to do the same so you can build as much user-generated content as possible. Offer a special prize or offer for the most creative hashtag in a post. If your business doesn't have a well-known hashtag and you don't believe that a unique hashtag will have an impact, play off of existing popular hashtags. You can check them out on Twitter's trending list (left column on your Twitter feed).
6. Run A Valentine's Contest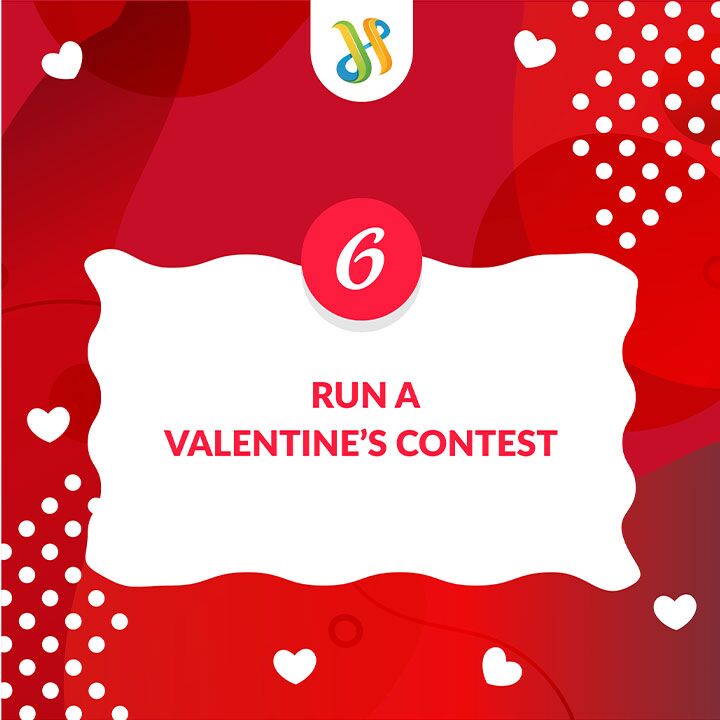 We've alluded to this already; running Valentine's Day contest on your social media channels can be fun and beneficial for you and your followers! Whether you choose to offer a special date night activity or a product that's a great fit for couples or singles, focus on contests that will excite your followers and won't be a huge drain on your marketing budget. Keep in mind that your giveaway doesn't always have to tie back to your business.
7. Make V-Day Mobile Push Notifications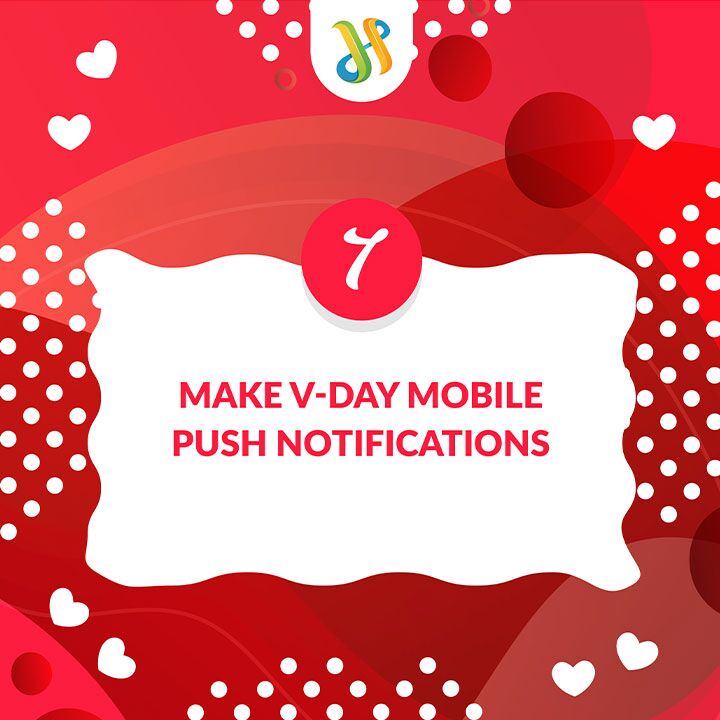 Does your organization have an app that sends out push notifications? If so, then you should think about how you can adapt them to sync with major holidays and big promotional campaigns. Be careful; push notifications can be annoying for users, but when you find messaging and branding that offers value to your customers, they can be extremely effective. Find ways to adapt your existing push notifications and special offers to be more thematic for the holiday.