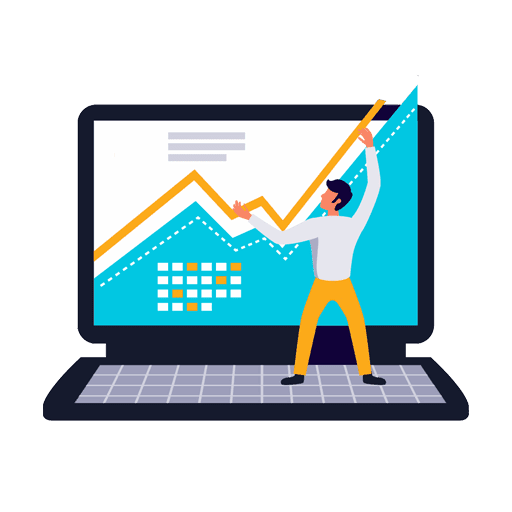 We make your website "Responsive"
You could have the best product in the world, but if no one knows about it, then it's worthless!
Your website is super important for your business. Similarly, your business website represents your company and in modern-day marketing. Furthermore, having a website is essential to help small businesses increase flexibility, control, branding, and credibility.

Using the most recent web development and web design strategies, you will not only have an attractive website. To sum up, we do not only make a website for you. We will make an amazing website, just for you! On the other hand, we will help you maximize impact. Second, we will help you gain customers' trust and loyalty. Lastly, we will help you become the brand that everyone talks about.
Give your clients the opportunity to build a long-lasting relationship and brand reassurance with your website! Hire an expert now, and let us help you set your site up for success!
Our Humble Web Design and Development Works
Simplified Three-Steps To
Website Design and Development
To share the same vision that you have and send you an intricate design questionnaire so we can create a design that aligns to your needs.
When you're happy with the design, we'll bring your design to life and start development. We will send you a link to the test site in 1-2 weeks.
After developing your website and adding content, we're ready to launch! We setup everything that is needed. And, Tada! Your new website is ready to use.
Three Core Benefits of Website in Your Business
We can't deny the fact that mobile devices truly changed our internet-browsing habits especially in innovating websites.
This is why a responsive website has three core benefits for your business:
Flexibility. Gone are those days when viewing a website is nearly impossible due to compatibility issues. In other words, even if your customers are viewing from a 3.5-inched mobile device screen, your website will be up and running as it is on a personal computer.
Innovation. You've already seen Facebook and Twitter for mobile devices. After that, a responsive website allows you to change and customize the overall site structure for mobile devices – making it easier for users to navigate your site, as well as read texts and view images.
Optimization. A responsive website targets almost half of the entire population, who are users of smartphones and other mobile devices.
Running your own business can be an exciting time. You get to be your own boss, promote something you're passionate about, and bring your dreams to life through your company. However, when you're just getting started with your new business, it can be challenging to get people to notice your new business and drive traffic through your doors.
Therefore, a mobile-optimized website means a whole lot of potential customers for your business.
Furthermore, a responsive website:
First, allows you to manage one website.
(reducing time and effort in managing several sites)
Second, has a solid structure and consistent design.
(for both mobile devices and personal computers).
Third, search engine-friendly and mobile user-friendly.
Lastly, recommended by Google for high page ranking.
Our Web Design and Development Materials
WordPress is the ultimate CMS platform, allowing anyone to manage, maintain, and control website content and grow their site. To clarify, Infinity Hub support and promote WordPress for the majority of our client's websites, including our own! Above all, WordPress has a user-friendly interface that can have the most inexperienced website owner up and running quickly. And, from day one, with just a little training or guidance, even a novice can start controlling their website content. In conclusion, here are a few impressive and lesser-known facts about WordPress:
WordPress powers over 75 million websites
Recommended by end-users, web developers, and Google.
Over 22% of all new websites run WordPress
Over 35,000 plugins to customize your site
Nearly 50% of the top 100 blogs run WordPress
Custom Content Management Systems (CMS) are designed with your website's specific needs and end-users in mind. Most importantly, Custom CMS websites are built around your content management preferences and your internal website administration needs. Certainly, Infinity Hub Digital Marketing Company also focuses heavily on usability for visitors. A Custom CMS is great for:
Application development
Massive amounts of content
Unique organizational needs
Back-Office Integration
Full API Integration Advanced
Social/Community Sites Large
E-Commerce/Member Sites
Unique Permissions/Roles for Admins & Users
Complex Search Features
We can help find the right solution, integrate it into your website, help with customization, get your inventory online, and even train you how to use the online store.
E-Commerce websites require intense amounts of planning and organization. Moreover, making the buying and browsing experience as pleasant and easy as possible has to be the top priority. In short, most e-commerce solutions require:
Security during shopping, login, and checkout
Managing inventory & products
Payment Gateway Integration
Moderating Reviews & Ratings
Social Media Integration
Collecting customer data for remarketing
Allowing coupon codes and discounts
Reporting and Tracking Sales, Orders, and Returns