Graphic design's fundamental purpose is to lay a strong foundation for the branding strategy. It focuses on creating logos that the target audience can associate with the company's brand image. Graphic design plays an essential role in helping businesses succeed with the help of Infinity hub digital marketing agency.
From creating a company logo to creating effective marketing materials, a talented graphic designer can be vital to a successful marketing strategy. It is to provide a consistent brand and improve brand visibility.
In this blog post, we will discuss how graphic design can help businesses with the help of Infinity hub digital marketing agency. We will look at how to use graphic design to enhance branding, reach customers through digital marketing and visuals, and create website designs, social media, and business advertising strategies.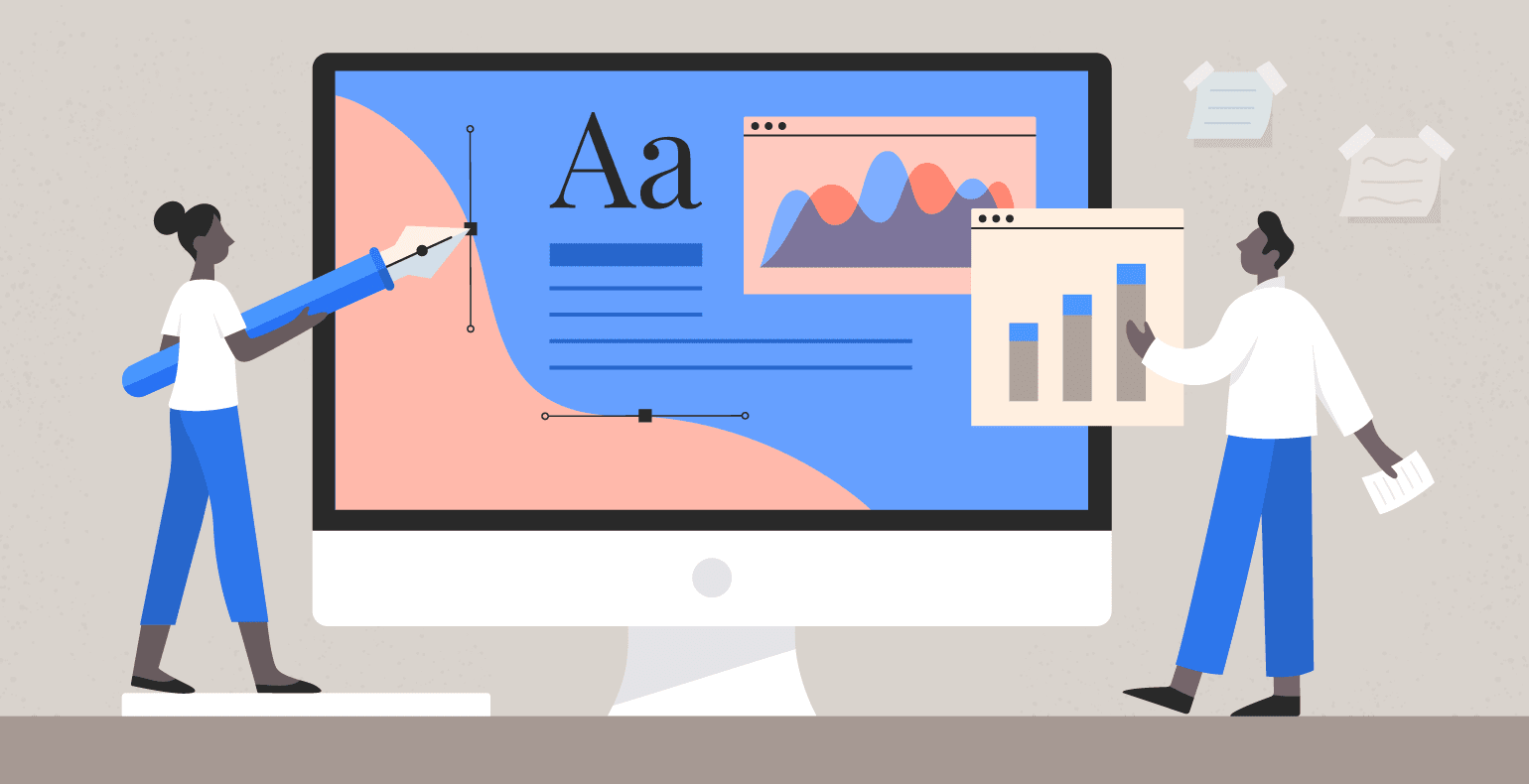 Using Graphic Design To Enhance Branding
Branding is one of the most important aspects of any business, and good graphic design can play a significant role in helping to achieve this. With the right graphic design, companies can create a unified brand identity that is clear and easy to understand. Different elements of graphic designing– such as typography, layout, and imagery – all play an essential role in establishing a successful branding strategy. Graphic design isn't solely about making things look good (although this is integral); it's about effective communication, conveying information, creating a visual identity, appealing to a target market, and much more.
Quality graphic design is part of the marketing efforts for prospective customers. It provides a professional brand image with specific brand recognition or creates a strong brand identity. By working with Infinity hub digital marketing agency, businesses can take advantage of their expertise in visual marketing. It provides you with an experienced graphic designer. It can design a new logo for you, create an advertising campaign, produce a promotional video for your social media channels, or whatever you need. It will help to establish your business as an authority on your chosen topic, attract new customers, and increase sales.
When selecting partners for branding work, it's essential to consider their skillset and your brand's target market. By working with the right partner(s), you can build a strong brand image that will help you grow your business over time.
In addition to creating visuals for your website and other marketing materials, good graphic designers are experts in using trends and technologies in their work. It means they're constantly developing new ways to communicate with customers through visuals. By using these techniques correctly, you can create visually appealing and informative visuals. Finally, it's always beneficial to have professional graphic design services on board when starting or expanding your business. Not only will this help you manage projects more effectively, but it will also set you apart from your competition.
With these tips in mind, you'll be well on your way to creating an effective branding strategy for your company!
Where Can You Use Graphic designing?
Graphic designing as a business strategy for printing marketing materials like:
Posters
business cards
banners
flyers
brochures
Graphic designing as a business strategy for social media marketing materials like:
web page design
mobile apps
social media pages
Custom Logo design
Reaching Customers Through Digital Marketing And Visuals
Digital marketing is an essential part of any business today, and visuals are vital to that strategy. By using graphical elements and visuals to capture your customer's attention, you can create a solid online presence that will help you to connect with potential customers. Not only will this help to promote your brand, but it will also communicate your message and the benefits of using your product or service.
For maximum reach, it's crucial to establish a consistent online presence with visual content across all platforms. It means using digital and print media and social media platforms like Facebook and Twitter. Additionally, be sure to integrate graphics design into all aspects of your digital marketing campaigns for maximum impact.
By targeting customers ready to buy, you can drive conversions in high-traffic areas by designing visually engaging content that hooks your customers on a personal level. Furthermore, use data-driven designs considering user behavior to optimize visuals for maximum impact.
To ensure that your visuals are compelling and engaging enough for users, tracking trends in digital marketing visuals is vital so you can stay ahead of the curve. Additionally, use visual content creation tools like Photoshop or Illustrator, so you have all the necessary tools at your disposal when creating graphics for your website or blog. And lastly – don't forget about user feedback! Use A/B testing techniques to determine which visuals work best for individual campaigns before scaling production levels accordingly.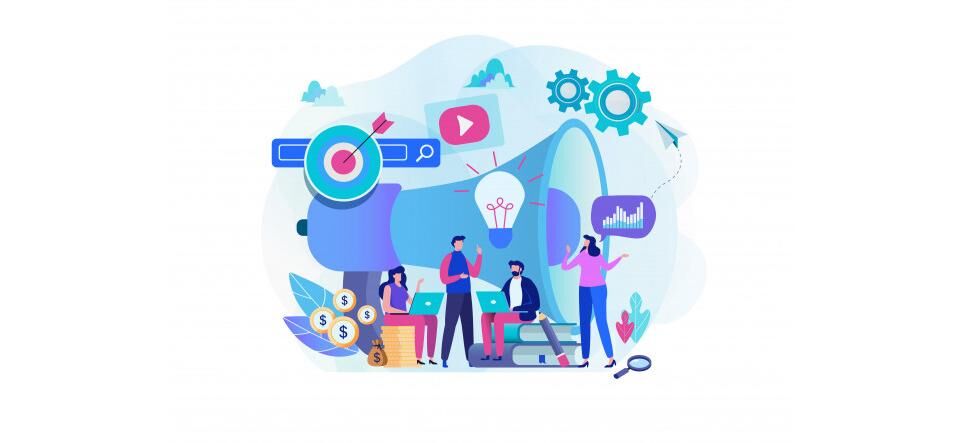 Website Design, Social Media, And Advertising Strategies For Businesses
Digital marketing is an essential component of any business, and it's becoming increasingly important as the world transitions to a digital age. By developing attractive visuals, increasing customer engagement, boosting website traffic, and optimizing your website for SEO, you can help your business thrive in today's competitive market.
It has an essential role to play in every aspect of a business's marketing efforts, and we're going to show you why this is the case and how you can use graphic design to give any business a competitive edge. Custom-branded graphics in your posts will tie your digital branding to your physical marketing collateral, leading to a cohesive brand identity.
Designing a visually appealing website is one of the most important aspects of online visibility. Achieving high search engine rankings and attracting potential customer attention requires your website to be designed following SEO best practices. Your site must be well-written and littered with keywords relevant to your industry. Additionally, it would be best to utilize exciting visuals to capture attention on social media platforms. Engaging with potential customers on various social media platforms can generate more leads that convert customers.
It's important to remember that only some customers require an email campaign or a phone call from sales representatives. Many customers are reached through interactive content such as videos or blogs instead. Creating engaging and valuable content for your target audience can increase customer retention rates while generating new leads that convert into sales opportunities.
Finally, it's essential to measure the success of your digital strategies through data analytics to identify areas where you can improve. Using these tools throughout the entire digital marketing process – from design to measurement–you can optimize your strategies for maximum impact.
Conclusion
Graphic design is an invaluable tool for businesses to reach customers, enhance branding, and create compelling web and advertising strategies. With the help of Infinity hub digital marketing agency, companies can tap into the power of graphic design to create visuals that engage potential customers and drive conversions. By leveraging trends in visual marketing, creating content that appeals to your target audience, and tracking success through data analytics, you will be well on your way to achieving marketing success. Take action today by partnering with Infinity hub digital marketing agency to help you make the most out of graphic design for your business!