Social media is a powerful tool to help your business attract and retain customers. With the help of a digital marketing agency, you can develop a social media strategy to engage with your customers and build brand loyalty. In this blog post, we will discuss how to attract and retain customers through social media with the help of a digital marketing agency.
We will look at creating a brand, engaging with customers through content marketing, and leveraging customer loyalty programs to retain users. This way, your existing customers can share their experience using your product, your potential customers can see what others think about your brand, and your business can engage with those people directly and openly.
By the end of this post, you should better understand how to use social media to attract and retain customers for your business. That might sound a little touchy-feely, but if you want to be successful, you need to genuinely care about the people on the other side of the screen.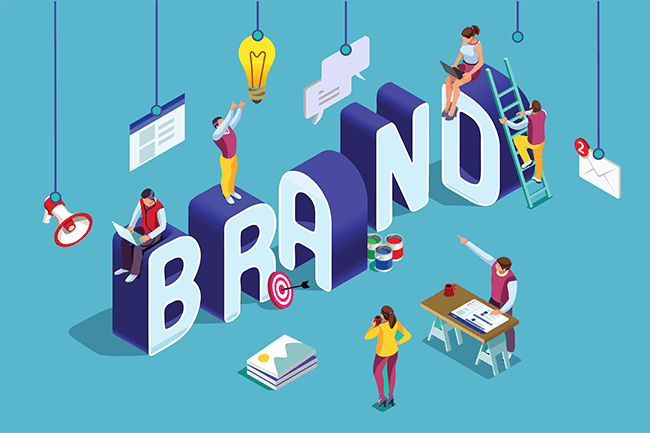 Creating A Brand With Social Media
Have you ever wondered how businesses can effectively target potential customers through social media? Well, with the help of the Infinity Hub Digital Marketing Agency, they can! Digital marketing is the practice of using digital technologies to reach and engage customers. We can do it through social media, email marketing, or website design and optimization. With Infinity Hub Digital Marketing Agency, businesses can have someone on their side who understands how to create effective campaigns that will drive results.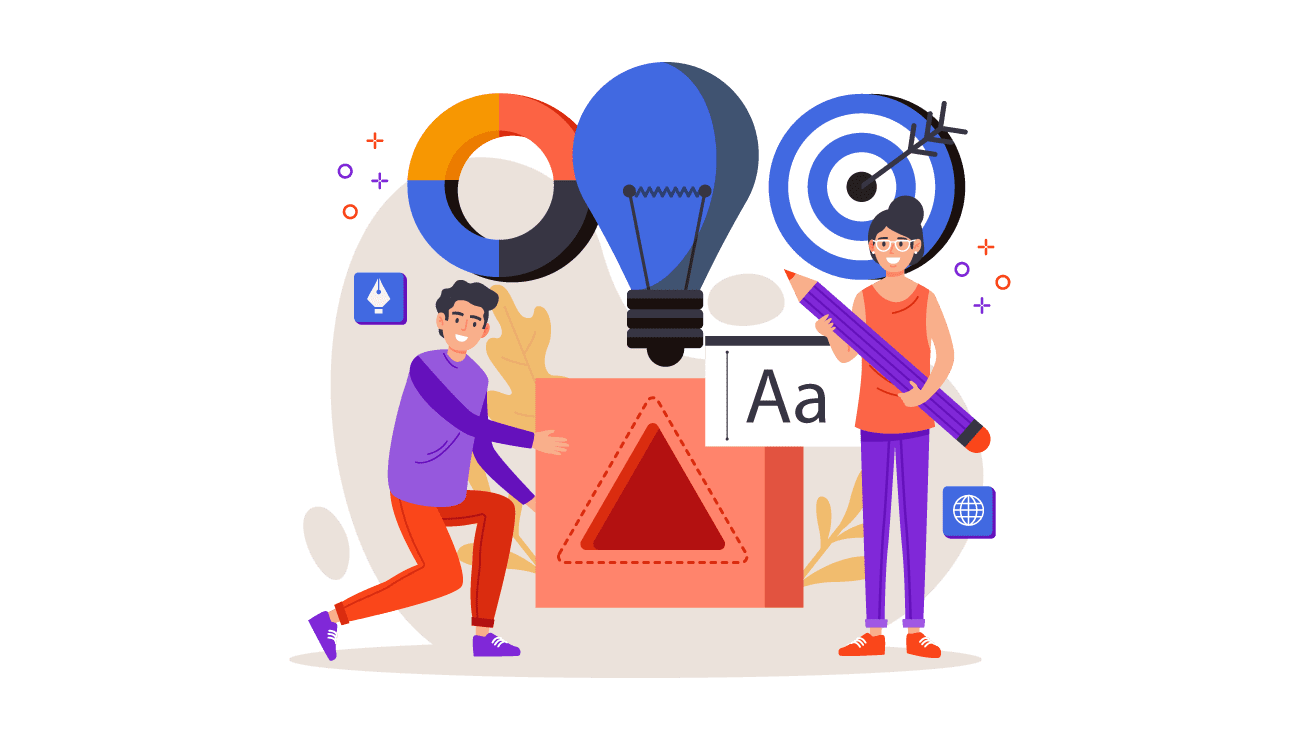 Here are some tips for creating a solid brand image that resonates with customers:
Target your advertising toward people who are likely to buy your product or service.
Create content that is interesting and useful for your target market.
Play around with your posting schedule until you come up with one that works best for you.
Use visuals in your content to help make it more appealing to viewers.
Use social media platforms to continuously interact with your target audience, answering questions and providing valuable information.
Measure the success of your social media campaigns by tracking key performance indicators (KPIs). Infinity Hub can help you track these metrics to make informed decisions about continuing or expanding your campaign.
The brand shows integrity and makes it easier to attract customers that just might become your strongest brand advocates. Ask your followers to share interesting pictures or stories about your products or services. Customer retention has the significant benefit of increasing revenue over the long term, so it is worth taking a close look at ways to improve this metric. So, creating video content is a must for attracting your customers.
For example, if a customer reaches out to you on Twitter, they may do it by tagging your Twitter username or sending a DM. On Facebook, they may send a message through your page or leave a comment on one of your posts. Sharing brand promotions on social media platforms is a great way to keep customers within your brand ecosystem.
7 Different ways to attract and retain customers through social media
Make real connections
Social media connects people.
Engaging with people builds brand loyalty, but a corporate social media page builds awareness.
Like and reply to brand praise.
Address social media complaints.
Offer referral or loyalty deals privately to those who mention you.
Share amusing business stories or craft videos.
Create private groups to interact with clients, answer questions, and solve issues as you grow.
Social media engagement can expand your brand's reach.
Provide real-time customer service.
Social media attracts customers, but real-time customer service builds brand loyalty. Being available to answer questions or refer to individuals to help shows you care. Social networking can improve customer service because customers hate waiting on hold. Social media activity and same-day responses set you apart and build loyalty. If your social media outreach works, hire a social media assistant to manage all your networks.
Build brand awareness
Make sure people know about you since they want to buy from companies they trust. Building brand-building social media profiles is a superb strategy. Use the social media platforms your customers use. Write a compelling and authentic profile, publish consistently, and engage with your target market. Paid social ads are a popular social media technique for big companies. Targeted local ads on social media can generate quick awareness with a low entrance barrier.
Share relevant, informative content
When people look for your company, they're looking for information to help them solve their problems. Your content should highlight your expertise and connect you with your target audience. Content that helps customers most includes step-by-step instructions, product demos, how-to videos and articles, and explanatory scope.
Do you typically repeatedly get asked the same questions by new and potential customers? Consider using those questions as the basis for sharing social media posts with your network.
Consider social media listening.
You may use social media monitoring programs to track brand mentions. That lets you follow your company's social media performance, but you need to include a significant chunk of the audience that wouldn't know you or tag you in a post.
To find new clients, you can actively search social media for inquiries like "Who produces lipstick?" if you offer makeup. Make a list of keywords, hashtags, queries, and phrases linked to your organization. Search and respond to social media posts using that list.
Encourage social recommendations
Reviews help people buy. Social media makes sharing customer feedback easier. Thank you, and post positive client reviews on your page. Socialize your profiles. Request customer testimonials.
Run contests to attract leads.
Social media contests entice customers. Games encourage followers, posts, shares, and photo submissions. You'll gain followers, traffic, and qualified leads.
Contests are affordable. Offer a certificate or fun award for sharing business-related images. Follow local laws when organizing a game.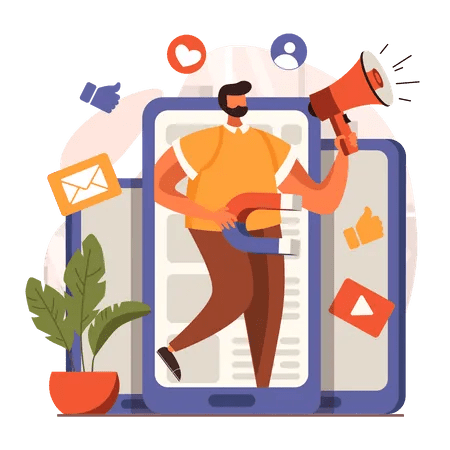 Engaging With Customers Through Content Marketing
Small businesses must understand client needs. It is only possible with Infinity Hub Digital Marketing Agency. Infinity Hub can track consumer activity and choose how to reach them. They may also develop interesting, consistent content across platforms to avoid alienating clients. Provide social media customer service by responding to any complaints. One way to engage on social media is to respond to followers and use social media as a customer service tool.
One of the most important aspects of content marketing is user-generated content (UGC). UGC lets you use consumers' knowledge and experiences to develop more effective campaigns. It boosts engagement and conversion by personalizing your brand. When you share your customers' successes on social platforms, you're effectively building relationships with them, just as you do in the physical world.
Attract New Customers Through Social Media
How to attract new customers using social media might need to be more precise. The main goals of any marketing strategy include increasing brand awareness and attracting new customers.
Monitor client feedback to improve campaigns. By doing so, you can keep up with market changes while giving value to customers. Customer service interactions can also help build relationships and receive campaign feedback. Doing so will help you understand their needs as business owners. Businesses increasingly use social media and digital marketing to connect with potential customers. Successful small businesses need content marketing. Digital marketing services can maximize your business's potential.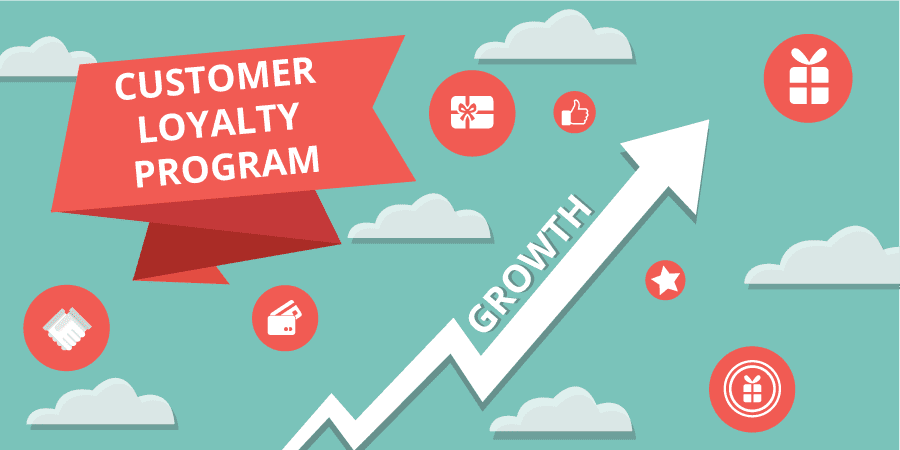 Leveraging Your Customers' Loyalty Programs To Retain Users On Social media
It's no secret that retaining users and customers is essential for any business. There's no magic to keeping customers using social media because a good company is good, whether on Facebook or in a physical store. With the help of Infinity Hub Digital Marketing Agency, you can create campaigns to target your users' needs and pain points.
It will help you to make them loyal and engaged, which will, in turn, help your business grow. Many marketers, however, need to put adequate emphasis on keeping people regularly using their product or service, with the result that existing customers tend to drift away over time. For example, the company purposefully attempts to retain customers with two months of a free subscription. They're offering it when customers try to decide on their long-term relationship with the company. Offer the customer a solution if you can, a rebate or a free subscription month.
Another example is with post coupons or exclusive sales only on your social media pages to keep customers returning to your accounts and thinking about your brand. Consider a typical social media strategy for big companies: paid social ads.
One of the most critical aspects of digital marketing is understanding your customers. Listen to your customers to boost customer retention. With the help of Infinity Hub Digital Marketing Agency, you can get detailed insights into their needs and pain points. You can use the information to create targeted campaigns that resonate with them. For example, if you know your users are interested in health and fitness tips, you could create a campaign centered around this topic.
Another crucial part of retaining users is engaging them with contextual conversations. By doing this, you can build trust and loyalty with your users by regularly providing valuable content. This content can range from blog posts to social media posts to emails – anything that will keep your users engaged.
Finally, one way to keep users locked down is through customer loyalty programs (CLPs). CLPs are an excellent way to keep customers returning year after year by offering rewards or incentives for signing up for your services or products. You can also use CLPs to collect user data so that you can continue customizing offers for them even after signing up with you.
Conclusion
In conclusion, social media is essential for any business looking to attract and retain customers. With the help of Infinity Hub Digital Marketing Agency, companies can create effective strategies to engage with their target audience. How to attract new customers using social media might need to be clarified. They can create brands, develop content marketing strategies, and leverage customer loyalty programs to retain users. By following these tips and utilizing the help of Infinity Hub Digital Marketing Agency, you will be well on your way to achieving success with your business on social media.